The oldest Travel Agent 178 years collapsed and went into administration in the UK on 23rd September 2019. It was founded in 1841 in Leicestershire by Thomas Cook a cabinet-maker. Prior to the collapse, it's revenue was £9bn, it had 19 million customers, 22,000 staff in 16 countries.
What happened?
Thomas Cook which is German-owned went on a spending spree:- it went into the airline business and a massive US$250 JV invested with China's Fosun Group. The signs were there but just ignored (see below).  The company had already issued a series of profit warnings and yet the share price was not affected and was still trading around 150p!
It started when early September Airline Condor a subsidiary of Thomas Cook indicated that they will not be able to get Thomas Cook passengers to their destinations. Airline Condor then went to the German government for a bridging loan to avoid a shortfall in liquidity. Earlier in May this year, it announces a £1.5bn loss for the first half of the financial year of which £1.1bn was a heavy impairment of its business unit My Travel.
Funny enough 8 years ago, the group almost went into administration but was given a life-line by Royal Bank of Scotland; the same bank that now put Thomas Cook into administration. The Group has a total debt pile of £1.1bn and needed US$200m to stay afloat.
The current CEO's tenure involved taking the group into a hotel joint venture with Dutch real estate investment group LMEY and this followed with a partnership with China Fosun Group pumping more than £200m up to the date of the administration. Fosun is one is the shareholders of Thomas Cook.
From its travel business, one of the top destinations Turkey and Egypt were greatly affected by terrorism fears and reduced spending due to the Brexit worries. Earlier this year the Group decided to sell it's aging fleet of 34 planes – all Airbus 321 and A330 to reduce its debt, however, the bids were all too low for Thomas Cook to accept.
This was perhaps is the turning point of survival and death of Thomas Cook it plunges into deeper crisis and cash flow challenges.
Credit Default Swaps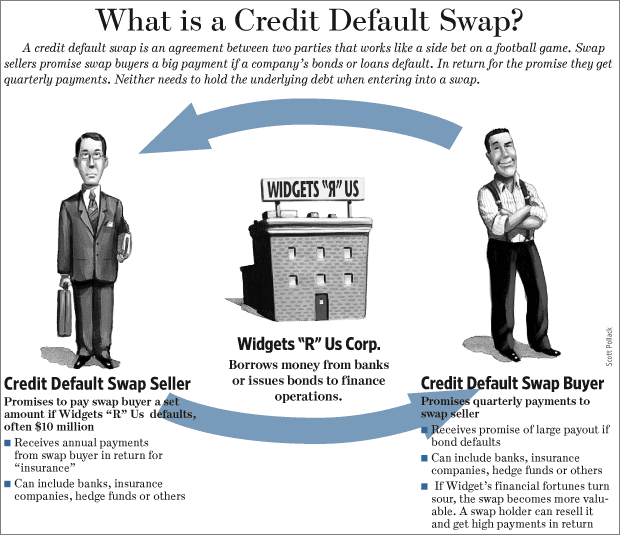 More to this the Group had piles of derivatives -credit default swaps (CDS). CDS are derivatives which is like an insurance policy that protects holders against the default of companies not able to repay their debts. When Thomas Cook went into administration the CDS was triggered holders of $250m CDS will be paid!
However, there were some CDS holders which were rolled off between the liquidation and the filing of insolvency in the US will not be paid as in the US a bankruptcy does trigger a CDS payout. The complexity and uncertainty of a possible restructuring and bailout would trigger CDS payouts led to a group of Thomas Cook bondholders/hedge funds block and veto the bailout plan. It has become very apparent as to one of the substantial bondholders had sold the CDS.
Thomas Cook then had a dilemma to accept the bailout plan or risk upsetting bondholders who hedge their losses- and up to the final hour on 23rd September it failed to convince all parties to an amicable deal.
What now?
Many fingers are being pointed of course to the top management and its CEO for the failures. In my opinion, it was just 'sweeping under the carpet ' the signs of the crack that happened more than 10 years back, ego, bad investment, indecisiveness on major disposals and transparency all cumulated and brought down Thomas Cook.