Registering a company in Singapore is not a complex procedure. In fact, Singapore is ranked 2nd in the list of countries that offer the best environment for businesses according to the 2020 "Doing Business" report issued by the World Bank Group.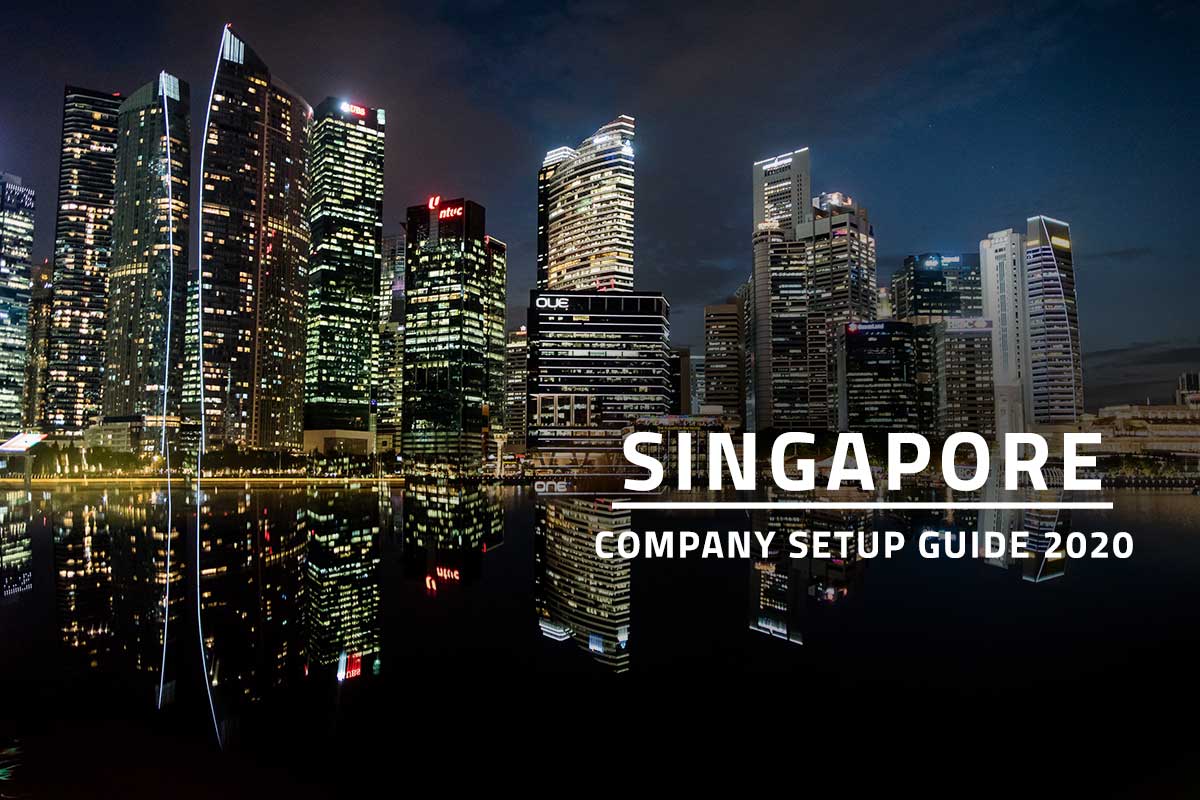 According to this report, there are only two procedures required to successfully start a business in Singapore and this is a clear indication of how easy the process of registering a company in this country is.
How to Register a Company in Singapore
Registering a company in Singapore is a simple two-step process:
Approval of the company's name by the Accounting and Corporate Authority (ACRA) of Singapore.
The owner must ensure that the name:
Has not been taken by another business in Singapore already.

It does not violate any trademarks.

It cannot contain inappropriate language.

The name must not be reserved already.
The approval of a name is typically completed in less than an hour. Further processing from another government authority may be required if the submitted name includes some regulated business terms.
Preparation and filing of the company's registration documents
The second step of this process starts by drafting the company's Articles of Association, which are the clauses, rules, and specific details that describe the business' activities, the amount of capital that it will initially possess and how its ownership will be distributed, among other important information. 
This document must be signed by the company's appointed Directors and its Secretary before filing online through ACRA's online BizFile portal. Approval will typically take an hour unless other government entities must review and approve the documents first.
Finally, there are various documents that must be presented by the owners along with the company's registration documents and the most frequently requested ones are:
Valid passport, NRIC or Residency Card.

Proof of address.

Brief CV.

Certificate of registration (if one or more of the shareholders are a company and not an individual).
Cost of Registering a Company in Singapore
There are only two fees involved in the process of registering a company in Singapore and these are:
A one-time SGD 15 fee to pay for the approval of the company's name.

A one-time SGD 300 fee to cover the cost of the registration with ACRA.
Benefits of Registering a Company in Singapore
The following are just some of the most appealing benefits of registering a company in Singapore:
The country's Gross Domestic Product (GDP) has been consistently growing for the past 10 years.

Singapore has designed a business-centered legal environment that promotes entrepreneurship and innovation.

There are no restrictions on the repatriation of capital or profits.

Political and economic stability.

The country has been ranked as one of the best places to live in Asia.
Taxes and Other Costs for Maintaining a Company in Singapore
Routine annual expenses for a company in Singapore include Goods and Services Tax (GST), Corporate Tax on profits, and other employment benefits such as Central Provident Fund (CPF) contributions. For newly incorporated companies, the Inland Revenue Authority of Singapore (IRAS) offers many helpful resources including a New Company Start-Up Kit guide to corporate tax filing obligations as well as various tax calculators for company accountants.
These are the rates for each of these taxes and contributions:
Good and Services Tax (GST):

7% on most domestic sales.

Corporate Tax:

From 0% to 17%.

Central Provident Fund (CPF) mandatory contributions:

A maximum contribution of 16% of the employee's salary each month.
As companies are strictly required to comply with various statutory obligations under the Companies Act in Singapore, it is advisable to seek professional assistance of a registered accounting and audit firm to help ease the process of company set up and maintenance.